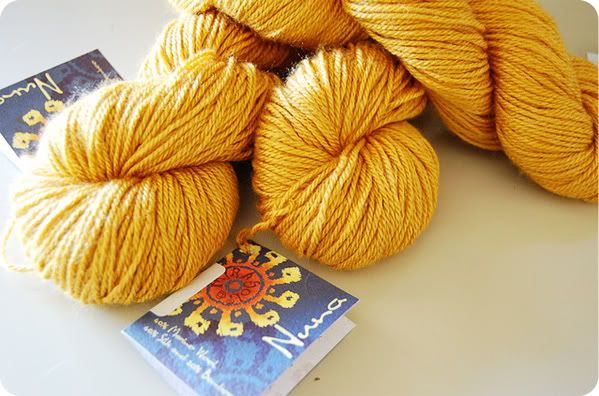 via
I picked up 2 skeins of Mirasol Nuna yarn on an online shopping whim and I am so pleased I did. This yarn is listed as a sport weight but I'd say it's somewhere in-between sport and fingering. It's 40% Silk, 40% Wool, and 20% Bamboo. You get just shy of 200 yards per skein. It's silky soft, has a beautiful sheen, and is absolutely wonderful to knit with. I've been holding onto this yarn from quite some time now and when I saw
Veronik Avery's
pattern I knew this yarn would be perfect!
I used two full skeins in Maya Blue on this
Lace Ribbon Scarf
. I used size 4 needles and it ended up being around 5 foot long. I added 4" of fringe on both sides. This yarn blocks like a dream! This scarf is so airy and light and it feels wonderful against your skin. I absolutely love this yarn. I wish my local specialty shop carried it. Either way I am certainly purchasing more off eBay.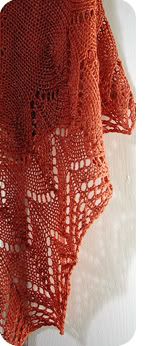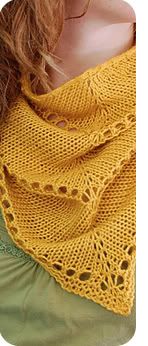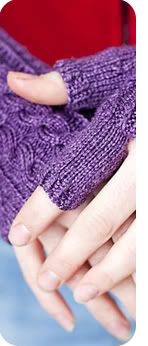 Check out these other projects made with Nuna. :)