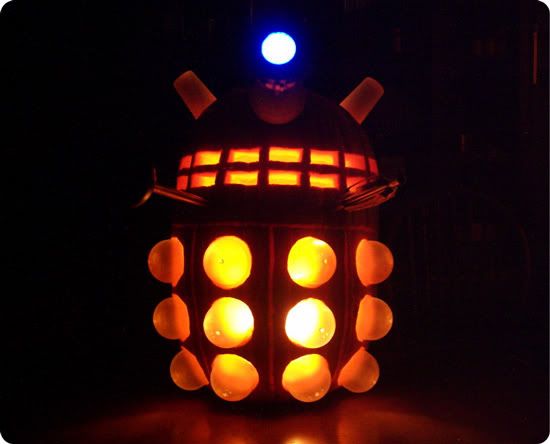 Via
Happy Halloween Everyone! Don't exterminate too much candy. :) Is this not the most awesome Halloween pumpkin ever!? Mad props to its creator.
Daleks don't tickle your fancy? Well, you can't go wrong with big cats having tons of fun with pumpkins!
The Big Cat Rescue is local to Tampa, FL...just like me :) Have a happy and safe Halloween everyone!