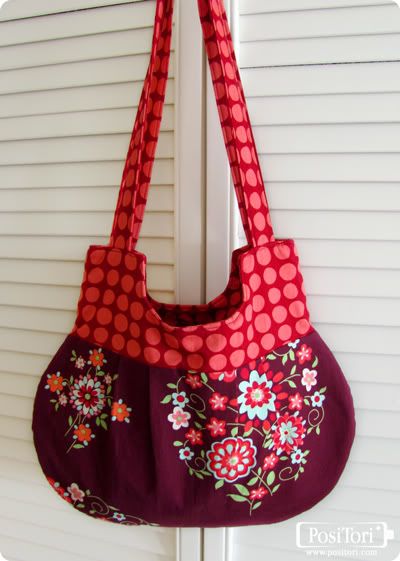 I wanted to share the new purse I finished a few weeks ago :) I used
Simplicity Pattern 2396
. The pattern's body was significantly larger than my finished bag. I traced the pattern onto paper and redrew myself smaller dimensions for a medium sized bag. I think it's sizing is now perfect. :) I wasn't paying much attention when sewing this purse together because I accidentally sewed the lining with my pockets to the front side of the bag. Which is ok...except for the fact that my instinct is to put the heavier side towards my body. Note to self. Watch for this next time.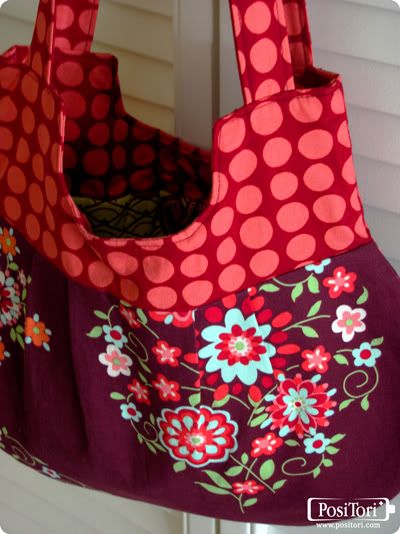 I used Amy Butler's Memento in Burgundy, Sunspots in Wine and lined with
Arabesque in Lime
. I adore these prints. I used about a fat quarter of each fabric since I played with the sizing of this bag. The only thing that bothers me about Amy fabric is that cat hair sticks to it like a magnet. I have to lint roll this bag every few days. I also didn't put a closure onto the top. I originally was going to put a magnetic snap but the ones sold at Joanns are entirely too strong. They'd pull on my fabric and cause a mess for sure. If anyone knows where to find some light strength ones be sure to send that info my way :)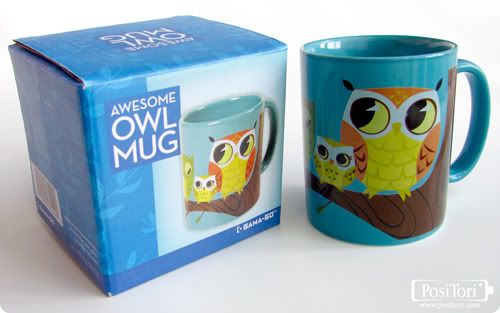 I also wanted to share this new mug my boyfriend bought for me :) I've been looking for a new coffee mug for work for some time now. Isn't this one just the cutest?