Elise
came across this wonderful
tutorial
for a gathered pouch. After seeing hers in person I was inspired to make one myself! I knew exactly what I needed it for!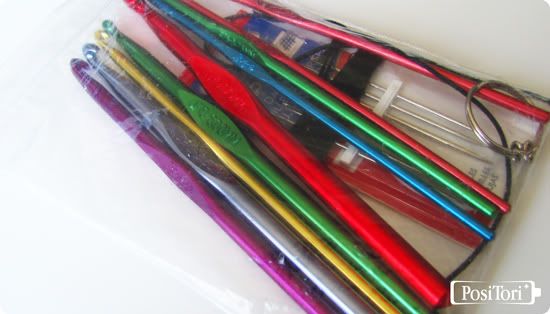 As you can see, my crochet hooks are being toted around in a falling apart zip lock bag. Not anymore!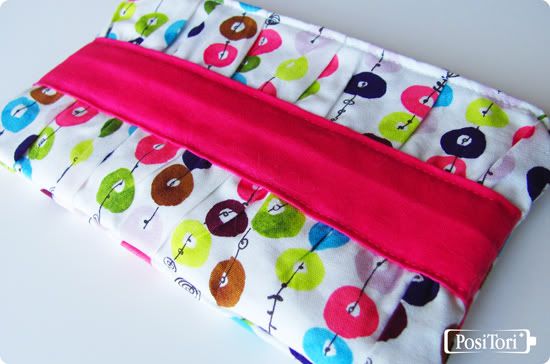 Viola! Completed pouch! Fabric is called Jewel Stripe from the Alexander Henry Fabrics Collection on Fabric Worm. I really, really like it! Its so cheerful and fun. And when matched with the pink stripe accent it's just perfect. I'm happy to have gotten back to sewing again, I really haven't in a while. Seriously, Brand New Viking machine sat in it's box for 4 months. For Shame Tori! For Shame. It's finally getting some good use and it's fabulous! Now onto some Action Shots!