I participated in a
May Birthday Swap
over on Craftster. Now that May (and my birthday) are over I wanted to share all the goodies I received. Firstly, I received this wonderful package from RedMenace.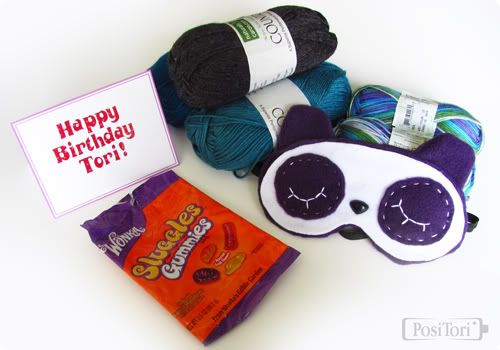 The country yarn is one of my FAVORITES to knit with, gummies are always a delicious treat, and the Panda Sleep Mask is strait off my wists!! I love it! It's even in my color of choice!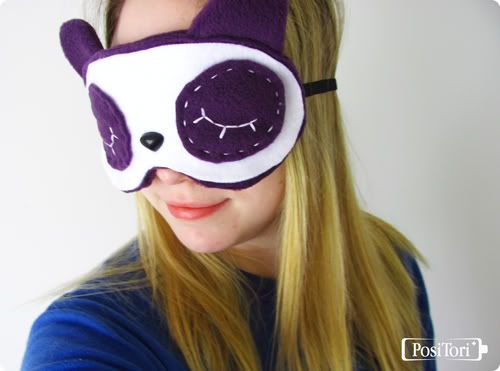 The details are so delightfully cute. :D I love that the eyes are closed. When I received this I immediately ran to the closest mirror to see how it looked on me. *facepalm* That obviously didn't work. But a photo works just as well.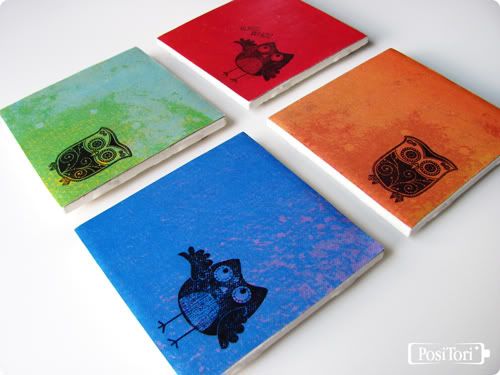 Secondly, hautedogclothing sent me these wonderful tile coasters. I love them! They're so bright and cheerful! And they have owls on them! :3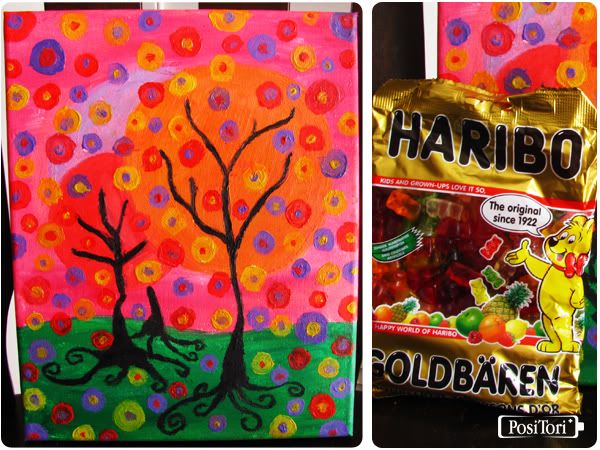 Last but not least, Jaywesome sent me this dotted tree painting! Its got Autumn colors which is my favorite time of year! (Ironic because the leaves don't change in Florida) And she sent me Haribo's which are my favorite kind of gummies!
Thank you fellow Craftsters for making the May Birthday Swap one of my favorites to date.