It's been a few months since I've updated. I have not abandoned you blog! So many things have happened and I've been super busy!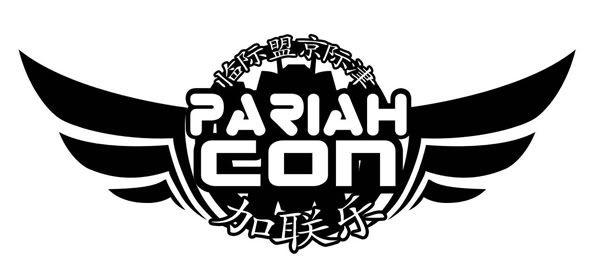 Firstly, PariahCon 2011! It took place June 11-12 in Lakeland, FL and was super fun! It was our first year and I'd say we had an overall success! My Miss Pokemon Universe Event went very well also. We have 13 entries and it was a blast! :D
Lucario (contestant wearing blue on the right) was crowned Miss Pokemon Universe and we also gave out 4 other shashes for best costume, best personality, judges choice, and MC's choice. Overall wonderful turn out for year one! :) I'm really looking forward to next year's Miss Pokemon Universe. I have also taken over the Costume Contest Event for next year. Yep, that's right! I'll be running this puppy! So I've been hitting the con-circuit watching the costuming events and doing my research!
A week later I attended
MetroCon
in Tampa, FL. I must say it completely killed my convention high from Pariah. :\ I've realized that while Metro is big, Metro was kinda lame. Maybe it's just not my kind of convention. And that's right. I put myself together a quick Rose Tyler costume. It was fun to walk around in. I wasn't to recognizable, but the people who did know my character really appreciated that I made a good Rose. :)
Never fear! I've gotten back into my convention groove! I have started planning my costumes for
AFO
and
Dragon*Con
! I'm not much for anime, but I do plan on entering AFO's costume contest. So to do that I needed to make an anime costume. After much debate (since I dont watch much anime) I have chosen and started collecting! Here's a
sneak peek!
Can you guess who I'm working on :) Stay tuned for more costuming and crafty updates!