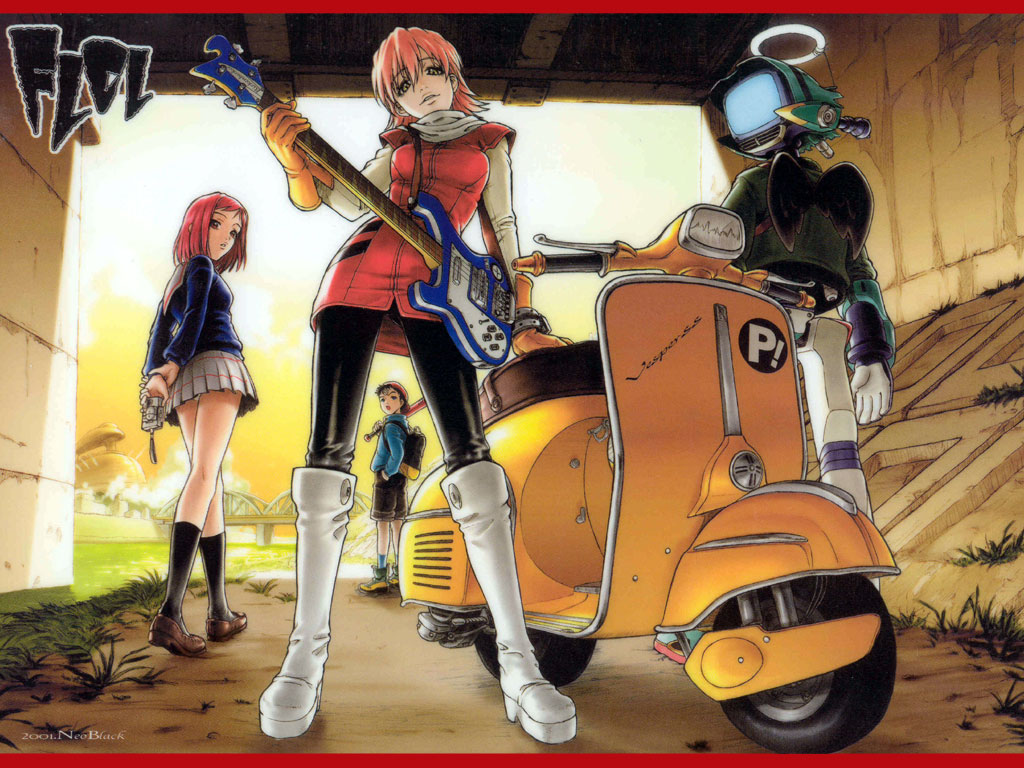 I wanted to share with you some costuming updates I've made :) If you didn't guess before, I am cosplaying Haruko from FLCL. The pink haired girl pictured above. Since I'm entering
AFO's
costume contest for research I had to enter with an anime costume. Haruko won since 1. She's awesome, and 2. I already had a decent wig.
So far it's been challenging. Mostly, trying to find winter wear in the middle of summer has not been pleasant. I've had a nightmare of a time finding gloves and boots. I am determined not to wear gogo boots! I searched and searched and bought a pair that were damn near perfect! I had them expedited from China only when they arrived, they didn't fit :( The tall cylinder was way to small for my calves. So it's been back to square one. I came across this
site
that has tons of links on how to make your own boots! This will certainly be a challenge. Firstly I have no idea what materials to use! Otherwise, I did find this
pair
on ebay. They aren't costume accurate, but they could do the job.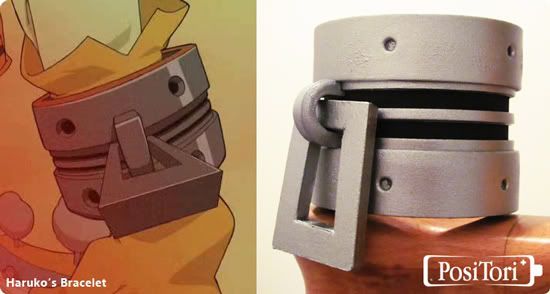 Since I didn't have my fabric yet, I decided to tackle some of her accessories. One being this fancy shackle of hers. Mine is made of 100% craftfoam. Heated to get the shape then hot glued the ends together. I used a thicker craft foam for the base than I did for the strips so it's really solid. I painted my craft foam with Mod Podge to prep for spray paint and it worked really well. I used a glue called Beacons 3-1 craft glue to assemble it together. It soaked through the foam and gave me a horrid texture on my once smoothly spray painted surface. UGH! Oh well, I keep telling myself, "It won't show up in photos, it won't show up in photos!" lol
I have 2.5 weeks till AFO. More updates to come :)