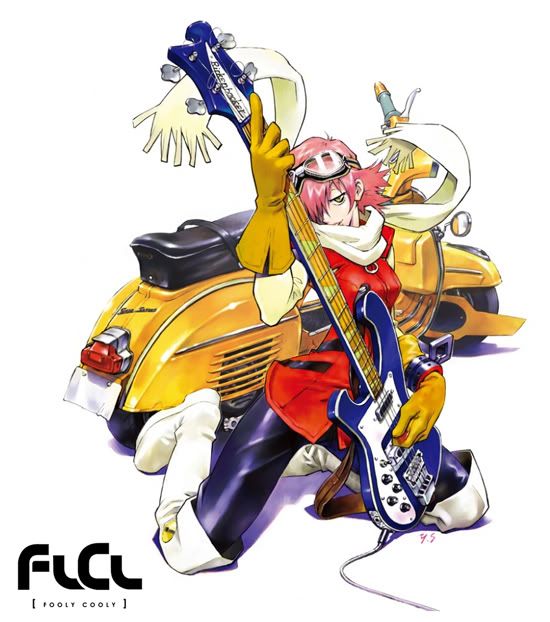 It's been a long couple of weeks. I've been working on Haruko for about a solid 3 weeks now. Whether it be sewing or searching the bowls of the internet for costuming pieces I've been working on it quite a bit.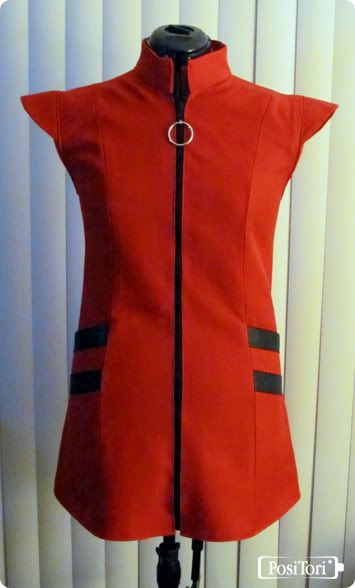 My vest is complete! I used Simplicty pattern 2341 and added a few mods to it. I added quite a bit of lenght and the small sleeves. The collar is a bit tall, but I like how it turned out considering this is my first jacket. If I feel the need I will re-do it before Dragon*Con. The black lines are actually hidden pockets. If you dabble in costuming, you know pockets are essential. You can see the outline of my phone in the pocket, but I don't mind. I'll put on the side covered by the scarf :)
My gloves were a very pale yellow color when I purchased them. (Auction
photo
, I wish I had taken one myself) I liked the shape and decided I would dye them. I mixed rit dye sunshine yellow and tan. 2 tsp tan to 1 tsp yellow. I ran out of tan from testing the dye combos otherwise I would have liked them to be a tad bit more brown. All in all, they are in the appropriate color spectrum for Haruko and that's all that matters.
Next on my plate tonight is updating my boots. The white boots I purchased are good for Haruko but were to small around the cylinders to fit me. So I sewed an extra panel into them. Tonight I will put tops on them to make them taller and more accurate. AFO is this weekend. So expect at least one more update this week before the con. :D