It's that time again! Dragon*Con 2011 will be here in a mere 16 days! It hasn't hit me yet that I have very limited time left to finish my panned costumes! I'm at the point where very day counts...so I cannot let myself waste anytime! It's difficult to get things done quickly when you work full time and try to keep a regular work out regimen. It doesn't sound like it will suck your time...but it really does. I've been working out like crazy this past month and half and I'm seeing very limited results. I was really hoping I'd see a change much quicker than I have been. Anyway, onto my plans!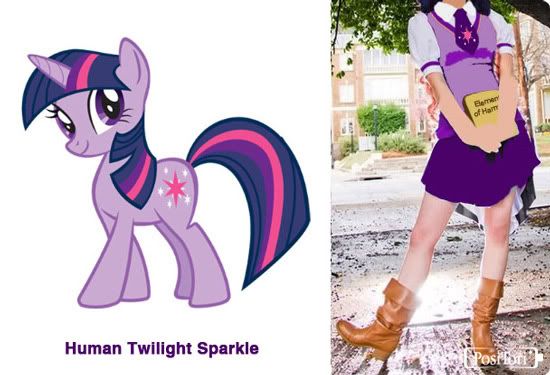 Firstly, Twilight Sparkle from My Little Pony:Friendship is Magic. I joined a group for Dragon*Con so this MUST get finished! I have 5 others relying on me. It puts an extra bit of pressure but it will be well worth it once our group comes together :D The costume is based on a cosplayer dressed as Sheryl Nome from Macross frontier. I really loved her uniform and felt it was perfect for Twilight. I recolored it in photoshop and with feedback from the other ponies this was the end result. I'm a bit heavier than the gal in the photomanip, but I hope I can pull off this look none the less.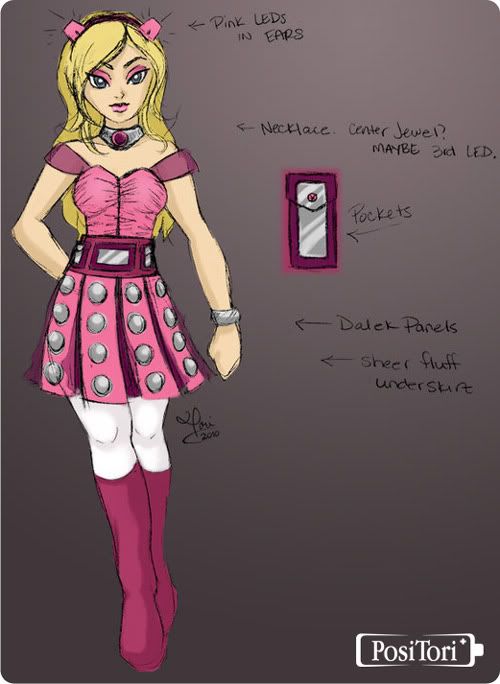 Next we have my Pink Dalek dress. Haha, everything must be pink with me. I drew this up last year after the con because I fell in LOVE with all the Dalek dresses I saw. I hope to have this finished this year...but Ponies comes first. So we'll see. I have all the fabrics and my boyfriend can help me with the electronics. If your not geeky and are curious what a Dalek is...haha...click
here
. Since I am no longer blonde, my Rose Tyler costumes are staying home. I want to represent Doctor Who since it's my favorite show on Television. And I think there will definitely be a Tardis there this year!!! 16 days and counting! Wish me luck!