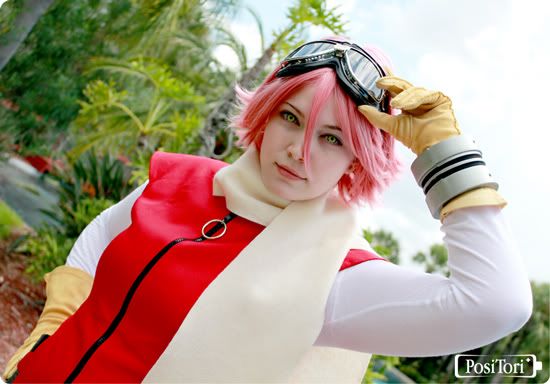 I'm back from AFO and I'm really happy with how my costume turned out. :) I took my time on it and made sure everything was to the best of my abilities. I arrived at AFO late and wasn't able to sign up for their contest during the hour allowed. So I decided to be there bright and early Sunday to see if maybe they had cancellations. Despite some unexpected drama I was able to secure a spot. So to pass time a good friend of mine was nice enough to take some photos of me and boyfriend. He was a good sport and was my Naota for the day. :D I have decided that this will be my last summer Florida convention. It's just to damned hot outside especially if your wearing winter wear.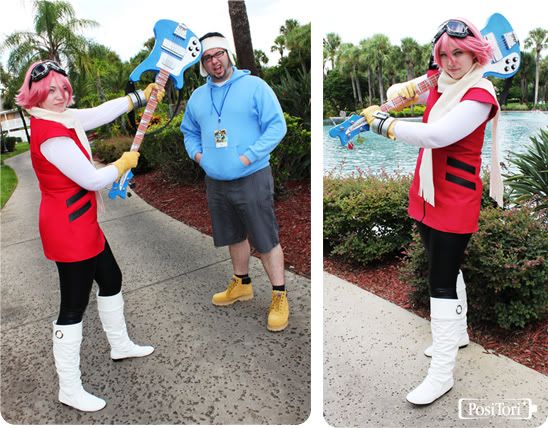 The bass is built to scale and was made by a friend of mine. It has a few actual guitar pieces on it which helps shape the illusion especially from a distance. It's quite heavy though...significantly heavier than an actual guitar. So as a prop goes its kinda impractical. I am hoping another friend of mine can clean it up and make a mold of it. Then it would be a lighter plastic rather than wood. We'll see what he's got time for. Either way it won't be done before Dragon*Con.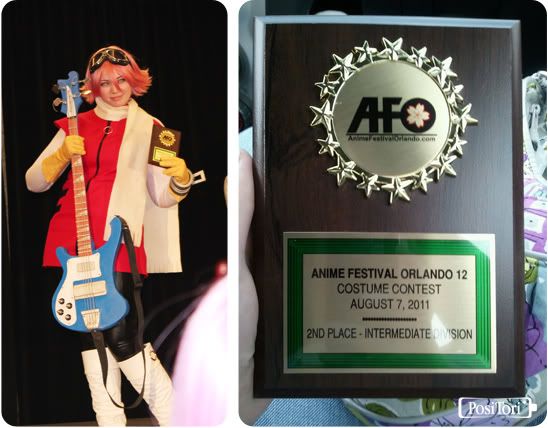 The contest was good experience for PariahCon and I'm glad I was able to get a spot. I was so surprised and happy when my name was called. I placed 2nd in the intermediate division. It was my first contest ever, so it really made my weekend.
I'm so proud of how my Haruko turned out! If you are curious about my costume breakdown, you can read full descriptions over on my
Cosplay.com page
. This costume will definitely be coming with me to
Dragon*Con!!
Depending on their Cosplay Contest time, I'm planning to enter that one too. 22 more days until Dragon*Con and I've got so much to finish!! Wish me luck!