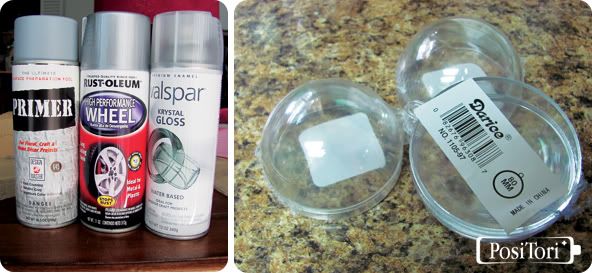 Weekend Process! I started working on my actual Dalek balls this Saturday. I bought 14 packs of these clear plastic spheres from Joann Fabrics. I may have to get more just in-case I have a wardrobe malfunction. :P My boyfriend sanded off the little lips intended for hanging. Once they were all finished it was time for some painting! I gave them coat of grey primer then I used a nice silver car paint. Its usually referred to as Diamond Dust. It has some really nice shimmer sparkle in the paint, instead of it being one metallic color.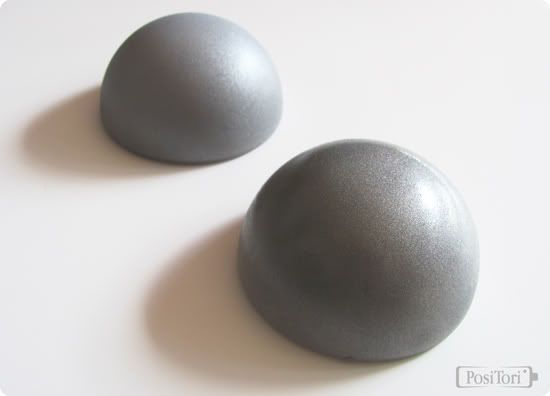 Last I coated them with a clear gloss. There is a clear difference in person, but hardly noticeable in the photo. The one up front has been coated with clear gloss. The sparkles became so apparent it was like night and day. It made the overall paint job a bit darker, but it was definitely worth it. It now has a nice slick texture as apposed to a cold powder like touch.
Haha...I still have quite a few to gloss. It takes some time since they get sprayed one at a time to insure I get full coverage. I hope to post more progress soon. 9 more days till DragonCon!! WOAMG! CRUNCH TIME!