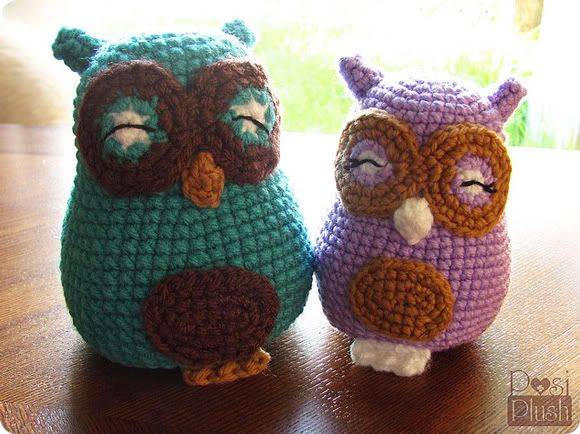 I wanted to share some of my Amigurumi owls that I made some time ago. These were made for the Great Owl Crochet Along over on the
Itsy Bitsy Spider Crochet Blog.
The pattern belongs to Karla Fitch, I made a few adjustments to suit my liking. One owl is made over roughly 2-3 days, with a size D hook. See the flickr group
here!
On a side note, PosiPlush is the name I chose for my Etsy some time ago. So if you see a PosiPlush watermark, don't worry, it's still me :)