I've been super busy this past week! Commissions and Crafting, along with prepping for MegaCon. It's been a very very busy week!
Mega was a bit disappointing. Usually I find something super amazing that I just have to have but not the case this year. Last year I bought this AMAZING 5' vinyl
display piece
from Greg Horn. This year I was hoping to get some sketchbooks from
J-Scott Campbell
but he was so busy and exhausted that he took off early. :(
Anyway! I completed my Rocket Costume! Due to unforeseen circumstances I ended up waiting until the night before to finish it. I have to say, use an applique. I would have been so much better off if I'd of done that first. I tried fabric paint, fabric spray paint, regular spray paint, but nothing works on black cotton. Lesson learned.
Also! I met the most AMAZING Rapunzel cosplayer! Her dress is so detailed! She is exactly what I would expect a cast member at Disney to look like. And did I mention her hair! OMG Perfect! She even was accompanied by Flynn Rider. How suiting since Tangled comes out Tomorrow!! :D :D :D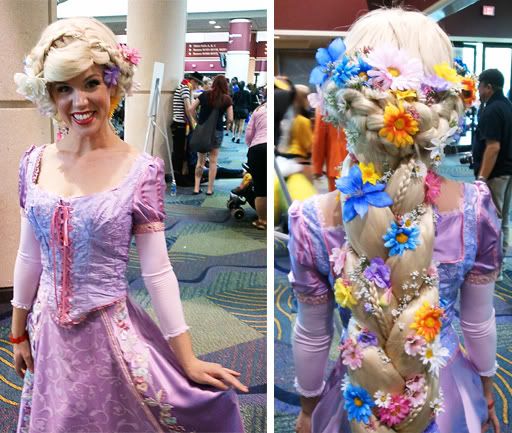 Oh yeah! And I did finally receive my RavenClaw scarf back in the mail! :)