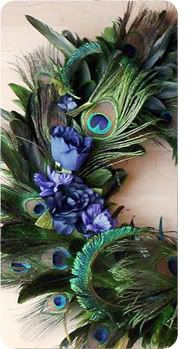 Check out these beautiful Autumn Wreathes I found on Etsy. I've really only been one to put up a wreath around Christmas time but after seeing these stunning peacock wreathes I am a changed woman. I absolutely love them and they are perfect for fall!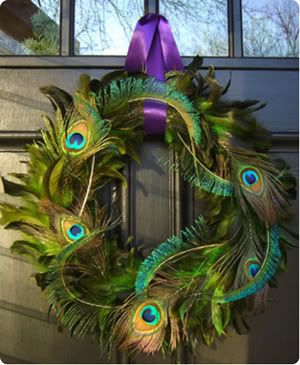 A few days later I stumbled upon this beautiful peacock wreath tutorial over on
Pinterest
. After saving it in my favorites I followed the link over to a tutorial! Yaaaay! Check out HGTV's Peacock Wreath Tutorial
here
. I foresee peacock feathers and round shapes in my near future.