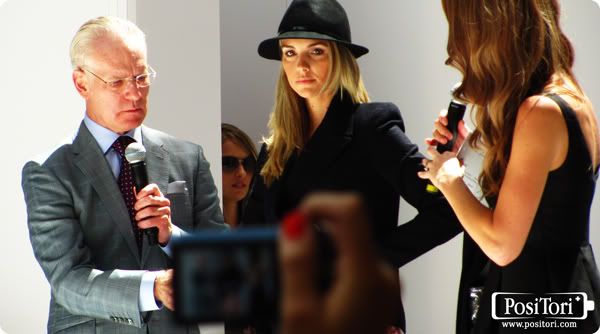 This weekend there was a special event happening at one of my local malls. They were putting on a public runway show showcasing Lucky Brand, Kate Spade, and Juicy Couture's new looks for fall. And! They had a special guest! The one and only Tim Gunn!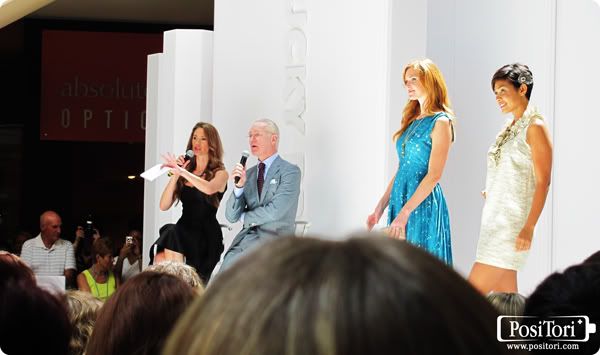 A random happenstance I ended up at that mall a few days prior and my boyfriend pointed out the sign for it. I was soo excited! I've been a long time fan of Project Runway and meeting Tim Gunn would be such a treat! He is on my list of all time favorite people. He is just so genuine and humble you can't help but love Tim!
My friend
Elise
and I showed up an hour and a half early. We were lucky enough to get seats. :D It started at 1pm and by 12:30 it was super packed! Tim and his co-host were giving fashion tips to go along with the looks going down the runway. What outfits would flatter which figures, what accessories to pair with what garments, etc...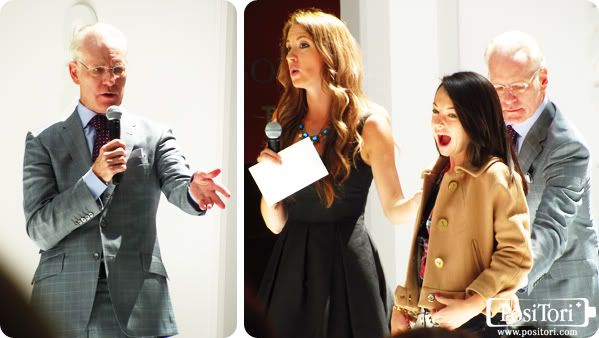 Halfway through the show Tim and his co-host brought a young girl on stage to show that a particular jacket would look good on anyone. Her face was priceless in this shot! I had to share :D She was so happy!
There was a promotion going on that if you spent X amount of money at either Lucky Brand, Kate Spade, or Juicy Couture...that you could go backstage, meet, and have your photo taken with Tim Gunn! Well...with Tim being on my favorite people ever list I couldn't resist. I had to!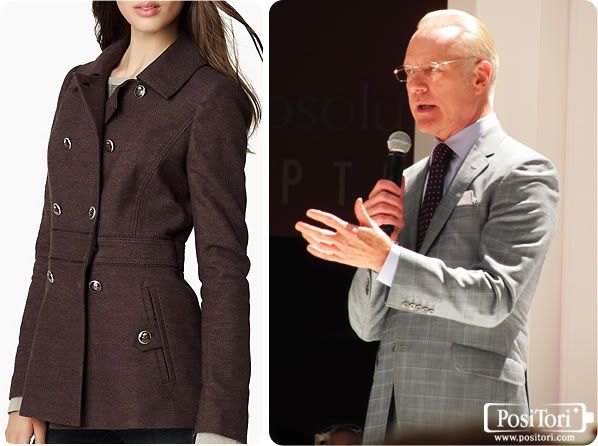 So I purchased the jacket above from Juicy Couture. I must say it is the most expensive garment I own...but hey! That jacket came with Tim Gunn! *worth it* It ended up being on sale as well and a pea coat is something that I've always wanted to have in my wardrobe. Backstage even had a make-up center for touch ups before the photos! Yaaay! I've never worn blush but I believe the Bare Minerals ladies have sold me on buying some.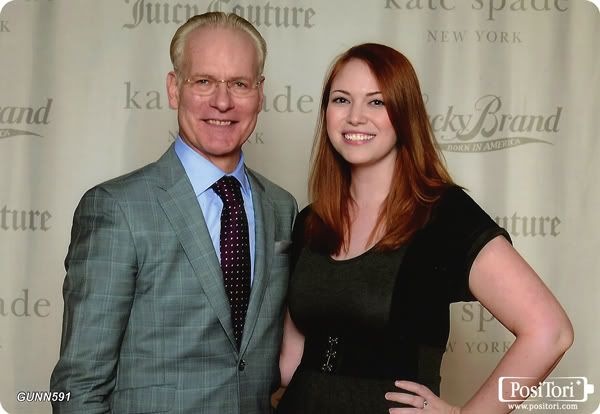 When it was my turn I asked Tim if he played video games. haha. He had to stop and think about it. I enjoy the fashion industry and I was curious if Tim and his co-host enjoyed my industry as well. He said yes. He likes to play the slot machines. lol! That made me laugh. All and all I had a great time and I loved meeting Tim. It was 100% worth it!