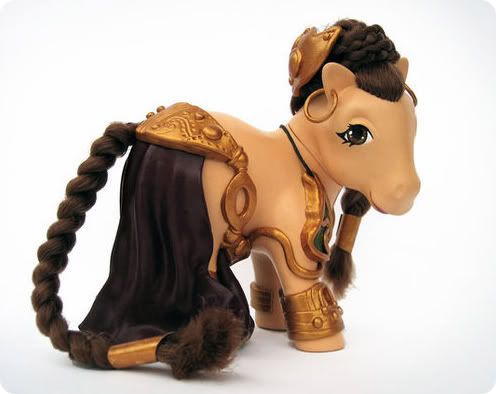 Custom My Little Ponys FTW! I've always wanted to take a stab at making my own custom MLP. Heres a
list
of amazing geek-chic mods, and their credits. The detail in some of these is impeccable. Who wouldn't want their own mini pony version of their favorite film character!?
Want to create your own? Heres a
tutorial
site. And theres a few over on
DeviantART.
Just run a search for MLP Tutorial.