I'm participating in the
Doctor Who Round 5
swap over on Craftster! The swap just started so I have 5+ weeks of crafting time. Doctor who has been my latest obsession and there's been much Doctor activity over on craftster lately.
Anywho, I also participated in the Doctor Who Round 4 swap. Here's the lovely package I sent out.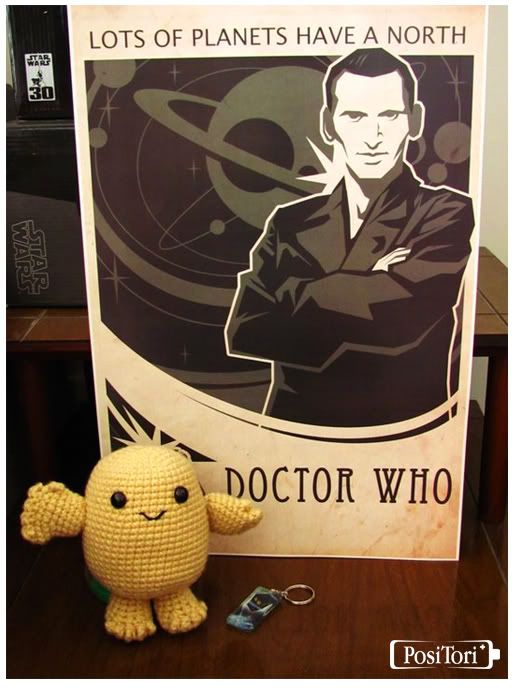 The Adipose was crocheted, the Tardis keychain was a decorated glass tile pendant, and the 9th Doctor poster was digitally illustrated by me. I was super inspired by
Ameba2k's
AMAZING 11 and Amy posters. I absolutely loved the style chosen. It was perfect, I couldn't help myself...I'm really looking forward to round 5. I have so many ideas for crafts I'm going to make!
Heres some other amazing things from round 4! Check out the full gallery
here!