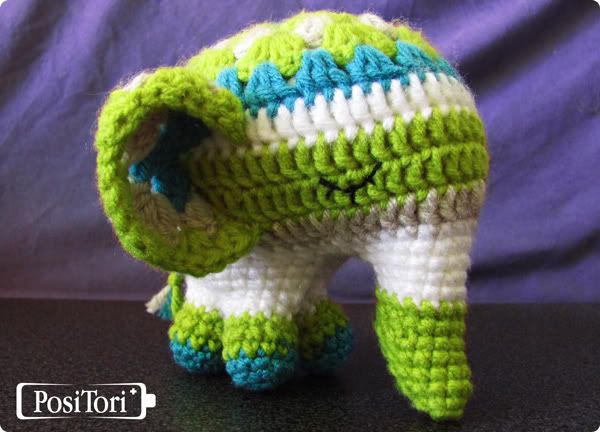 Amigurumi Elephant I crochet for my friend
Elise.
It's a late birthday present. lol! She loved it! I used Elise's color pallet of choice! This project took a lot longer than expected. Lots of tiny pieces to make and then sew here and there. It was the perfect choice for Elise though! It even starts off like a granny square! Its made using the crochet pattern
Noodle the Elephant.