The Vera Bradley 2011 Spring Collection came out today! I haven't seen them in person yet, but I have a feeling Folkloric will be my favorite from this release.
Every time Vera launches a new collection, I can't help but search the bowels of the internet until I find out what the next collection will be. And thus, here it is!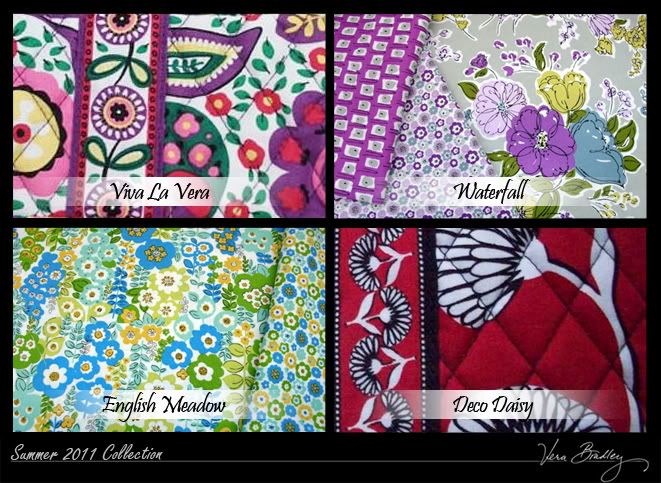 Some of the photos could be better, but you take what you can get. Waterfall and English Meadow also show the lining fabrics. I wish I could have found all the patterns that way. Next time Gadget! Next time!
*I am not affiliated with Vera Bradley in any way, I am simply a fan*